Management Level of the CAPP Program
Certified Accounts Payable Manager (CAPM)
As Accounts Payable constantly evolves, businesses require dynamic leaders to drive change, continuous improvement and efficiency. As a Certified Accounts Payable Manager (CAPM) you'll be demonstrating your ability to lead, develop and improve performance of the Accounts Payable function.
Start today from just $149.99
(then 5 monthly payment of $149.99)
What is the CAPM Certification?
A Certified Accounts Payable Manager is a Finance Professional with extensive knowledge of operational financial processes and manages the Accounts Payable function and or team who are responsible for onboarding and paying vendors who provide goods and services to their business. The CAPM designation demonstrates a high level of competency and knowledge in leading and effective management of an Accounts Payable function.
Whether you are an experienced Accounts Payable or wider Finance professional, the Accounts Payable Manager course will provide you with the knowledge and skills to progress your career in finance leadership and management.
What will you gain from CAPM certification?
Certified Accounts Payable Manager status and CAPM designation
Enhanced Leadership and Management skills
Understanding the principles of motivation to develop high performance teams
How to effectively conduct staff appraisals
An understanding of KPI's for Accounts Payable teams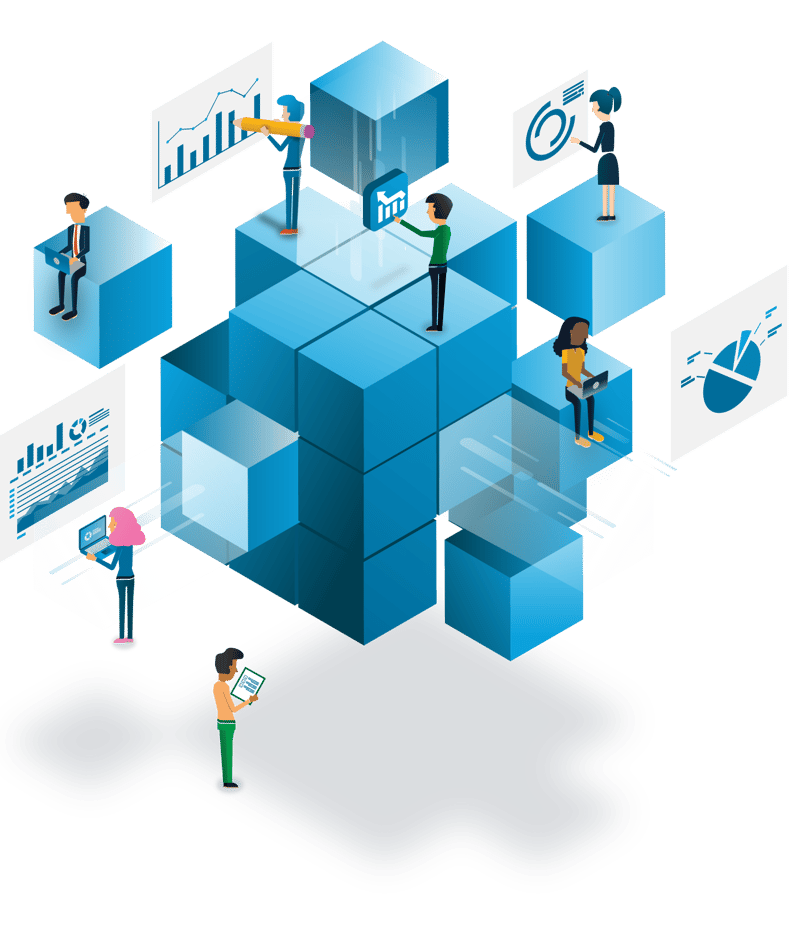 Why should you consider CAPM?
The CAPM certification and designation is widely respected in USA, Canada, Europe and UK and is the first choice for finance professionals who want to succeed in the management of Accounts Payable functions and teams.
Through the nine-chapter CAPM® program, you'll gain an in-depth understanding of the practical, management and leadership aspects of managing Accounts Payable functions and learn how to embed the best solutions to a modern businesses facing a range of risks, performance, and compliance challenges. The CAPM® designation will not only expand the quality and breadth of your management and leadership abilities but will elevate your professional credentials as a Certified Accounts Payable Manager and help advance your career.
Who should take CAPM?
Individuals either currently working within a finance role (Accounts Payable or wider finance operations) or those looking to gain the knowledge and skills to begin a career in finance.
Typically CAPM students job titles include
Accounts Payable/Receivable Clerk / Team Leader or Manager
Finance Operations Manager / Director
P2P Manager / Specialist / Consultant
Head of Shared Services
Please note this is not an exhaustive list and is a sample. Download the course guide to learn more.
How to Get Certified
1. Study
Complete the Accounts Payable Manager online and on-demand course. Download the course guide here to discover the Accounts Payable Manager course curriculum.
2. Exam Prep
Use the study material, practice questions, live and recorded classes to prepare for the final exam.
3. Exam
When you've completed the course you can take the relevant exam at your convenience, online within the IFOL Academy.
Accounts Payable Manager Certification
Learn at Your Own Pace
With videos, exercises and quizzes
12 Months Access
To the CAPM course library
30+
Hours of On-demand Video Classes
25+
Hours of Learning Materials and Exam Prep
Certificate
To Verify Your Skills and Knowledge
Community
Over 100,000 Professionals
Learn online within the IFOL Virtual Academy
Every CAPM course is designed to be studied online within the IFOL Virtual Academy, an online learning platform where all course materials, study guides, assignments, videos and exams are available. Study support from IFOL accredited tutors is also provided through the Virtual Academy.
From your enrolment date you will have access to the online course and final exams for 12 months, in which time you must complete the course.
Attend Regular Live Classes
As an active student on either CAPS, CAPM or CAPP programmes, you will also gain exclusive access to monthly live Masterclasses which are delivered our panel of Accounts Payable and Leadership expert coaches. Read more about Masterclasses here.
Study support from IFOL accredited tutors is also provided through the Virtual Academy.
From your enrolment date you will have access to the online course and final exams for 12 months, in which time you must complete the course.
Course Overview (CAPM)
Course Modules and Units
The Accounts Payable Specialist course comprises of 9 core modules and over 40 study units all designed to enhance your skills in Leadership and Management of accounts payable and prepare you for taking the CAPM exam.
Study Time
Each chapter requires an average of 6 hours of study time to complete which includes the end of module assessment which you must pass in order to move on to the next chapter. After completing all 9 chapters, you will be prompted to prepare for the final exam revisiting notes and course sections.
The Exam
When you feel ready, you can enter the exam, which is open-book and allows you to refer back to your notes and course content. You will have 60 minutes to complete the exam and incase you don't reach the 80% pass grade, you will receive a 2nd attempt at no addition cost.
Core Course Modules
Leading and Motivating the Accounts Payable Team
High Performance Management
Staff Development and Recruitment
Presenting to Business Stakeholders
KPIs, Financial Reporting and Audits
Customer Service and Complaints Handling
Project Management
Procuring, Evaluating and Implementing Technology Solutions
Budgeting and Spend Control
Regulations, Tax and Risk Management
Download the comprehensive course guide for full course details and curriculum.
Ready to take your Accounts Payable Management skills to the next level?
How to Enroll in CAPM
It's quick and simple
When to enroll is entirely your choice, there are no set intake dates as our Virtual Academy allows you the flexibility to start and stop study whenever is convenient for you.
Enrolment is simple – you can enrol online below where you will be required to select your international location (course materials contain regional variances) and then proceeding to create your student profile and pay the course fees.
Following payment, the course will become immediately available to you within your student dashboard.
Frequently asked questions
How long to I have to complete the course and take the exam?
You have up to 12 months to complete the course and final exam. Most students aim to complete the course within 6 months.
What's included in the certification programme?
The programme includes all course materials, additional learning resources (webinars, reports etc) study guide, final exam and certificate.
Is CAPP Certification internationally recognized?
IFOL is the leading provider of Accounts Payable & P2P courses, qualifications, conferences and research. As such the CAPP Certification Programme from IFOL is highly respected and widely recognized with Practitioners and Employers in Canada, USA and the United Kingdom.
Single Payment $895.00 USD
Monthly Payment Plan Pay just $149.50 today

Then 5 monthly payments of $149.99
Enroll now
Here's what our students and certified members say...
The CAPP programme gives me localized training in AP and further enhances my understanding as an AP Manager. I can also learn skills to better my team such as ensuring that internal controls are correctly in place.
Stacy Adelubi, Accounts Payable and Receivable Manager
It's always good to go back to basics sometimes, hence why I was keen to start on the Foundation course (CAPS) and work my way up to the Practitioner course (CAPP). Having a new team to manage can be difficult but with the knowledge that I am gaining, I will be the best manager for my team. I will also share this knowledge with my team so that we can grow together. The SWOT analysis is also very interesting – it is a good way of celebrating strengths and highlighting weakness to motivate a strive for success!
Louise Varley, Purchase Ledger Manager
Thank you IFOL for this amazing journey. The course is well-designed for a Global Standard for AP management. I am sure I have benefit a lot through this journey. Now, I am very proud to be recognized globally as CAPM. Thank you Institute of Financial Operations & Leadership (IFOL) for this great support.
Kuo-Jui Lee, Accounts Payable Officer