Foundation Level of the CAPP program
Certified Accounts Payable Specialist (CAPS)
The way businesses operate their Accounts Payable is constantly changing. As a Certified Accounts Payable Specialist (CAPS) you'll demonstrate your understanding of modern Accounts Payable processes and practices along with a renewed awareness of how to reduce fraud risk and improve existing processes.
Start today from just $149.99
(then 5 monthly payment of $149.99)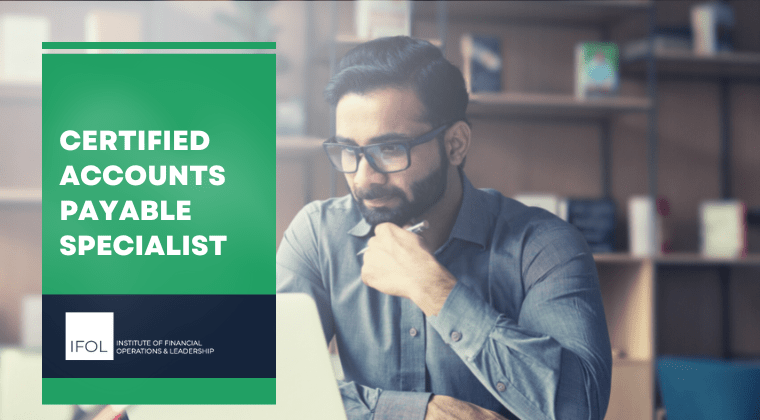 What is the CAPS Certification?
The Accounts Payable Specialist Certification (CAPS), is the first of two levels within the full CAPP programme. To earn the CAPS credential, you must complete the Accounts Payable Specialist online study programme and pass the final exam which includes 50 multiple choice questions.
A Certified Accounts Payable Specialist is a Subject Matter Expert and competent professional in the field of Accounts Payable with an advanced understanding of the Accounts Payable process and the best practices which reduce risks and enable Accounts Payable functions to operate efficiently.
Whether you are an experienced Accounts Payable or wider Finance professional, the Accounts Payable Specialist course will provide you with the knowledge and skills to progress your career in financial operations.
Where excellence in accounts payable begins
No matter your experience, this course will provide you with the knowledge and skills to progress your career in Accounts Payable and wider finance functions.
Covering core finance and Accounts Payable subject matter, such as managing stakeholder expectations, invoice processing and handling best practices and technology in finance, this course will help you stand out from the crowd.
Access monthly training and support
As an active student on either CAPS, CAPM or CAPP programmes, you will also gain exclusive access to monthly live Masterclasses which are delivered our panel of Accounts Payable and Leadership expert coaches. Read more about Masterclasses here.
Study support from IFOL accredited tutors is also provided through the Virtual Academy.
From your enrolment date you will have access to the online course and final exams for 12 months, in which time you must complete the course.
Designed for advancing your career in accounts payable
Individuals either currently working within a finance role (Accounts Payable or wider finance operations) or those looking to gain the knowledge and skills to begin a career in finance.
Typically CAPS students job titles include
Accounts Payable Clerk / Analyst / Team Leader / Manager
Finance Assistant / Finance Operations Manager / Financial Controller and many more
Please note this is not an exhaustive list and is a sample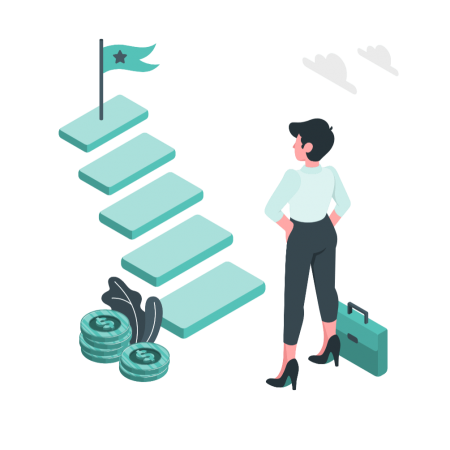 What you'll gain from the Accounts Payable Specialist Course
The CAPP is the true standard for educational excellence in the field of Accounts Payable. The Specialist level (CAPS) is a marker of excellence for non-managerial, subject matter experts in Accounts Payable.
Certified Accounts Payable Specialist status and CAPS designation
Expert understanding of the Accounts Payable Process
Advanced awareness of Risks to Accounts Payable including internal and external frauds
Ability to analyse and improve processes
Knowledge of Accounts Payable technology solutions and their capabilities
Understanding of the need for internal controls
Employment Benefits of Becoming a CAPS
As the field's leading designation, the CAPP is the key indication of candidates with proven ability and experience. To earn it, you must not only complete the online study programme but also pass two challenging and rigorous exams. Employers globally recognise this and in many cases require their Accounts Payable team members to hold either CAPS, CAPM or CAPP certifications.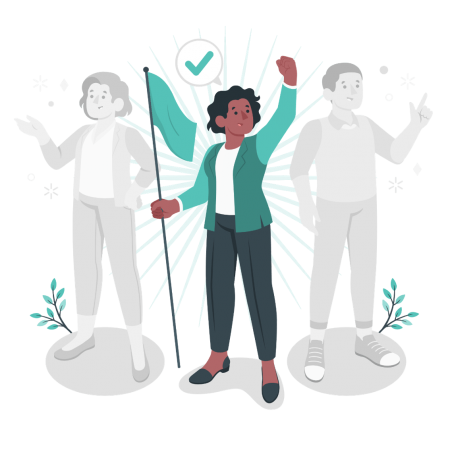 How to Get Certified
1. Online Course
Complete the Accounts Payable Specialist online and on-demand course. Download the course guide here to discover the Accounts Payable Specialist course curriculum.
2. Exam Prep
Use the study material, practice questions, live and recorded classes to prepare for the final exam.
3. Exam
When you've completed the course you can take the relevant exam at your convenience, online within the IFOL Academy.
Accounts Payable Specialist
Learn at Your Own Pace
With videos, exercises and quizzes
12 Months Access
To the CAPS course library
30+
Hours of On-demand Video Classes
25+
Hours of Learning Materials and Exam Prep
Certificate
To Verify Your Skills and Knowledge
Community
Over 100,000 Professionals
An online program for driven Finance professionals who want to stand out from the crowd
The Certified Accounts Payable Specialist programme equips learners with specialist knowledge and skills which are required for a successful career in AP.
Learn crucial, proven best practices, whilst understanding how to improve processes, reduce fraud risk and bring significant value to your business.
Get started today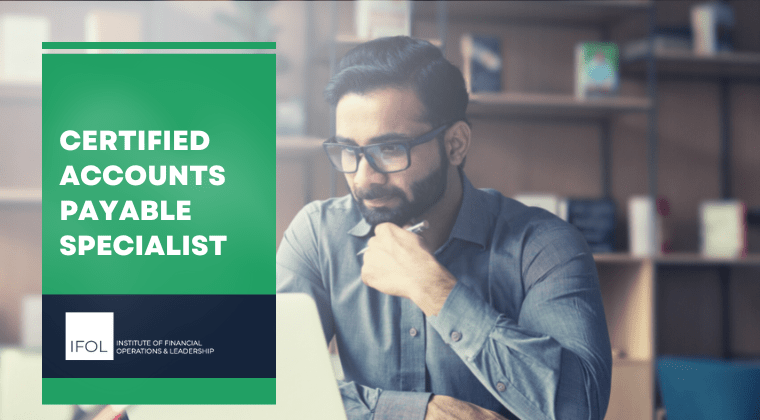 Instant access to course materials and masterclasses
Exam preparation and two attempts at the exam
Official digital and paper certificate
The most respected Accounts Payable Certification globally
The IFOL Virtual Academy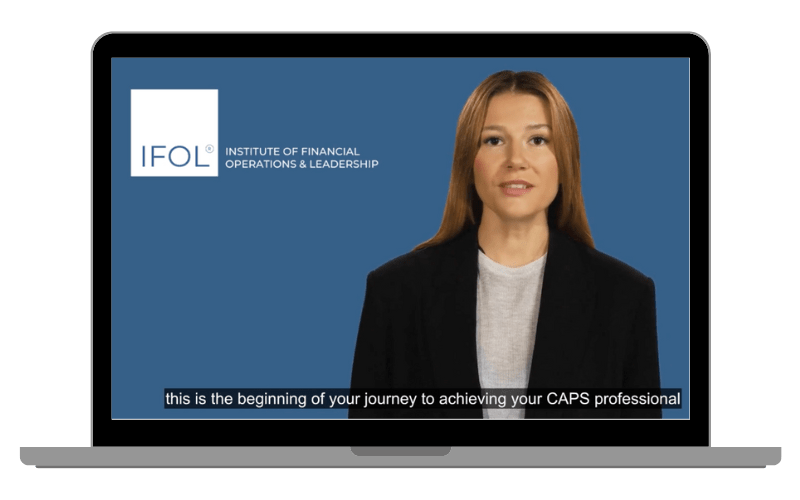 Included when you enroll (CAPS)
Learn more about the course and IFOL academy in a 1-2-1 demo with our friendly team
Course Overview (CAPS)
Accounts Payable Specialist Certification (CAPS)
The Accounts Payable Specialist course comprises of 12 core modules and over 70 study units all designed to enhance your knowledge of accounts payable and prepare you for taking the CAPS exam.
All study is self paced and on-demand and includes variety of e-learning, video lessons, exam prep quizzes, short assignments and scenario based questions to answer.
Support is offered for all participants via the dedicated IFOL Education Team who each have in excess of 20 years experience of working and educating in Financial Operations.
CAPS Exam At a Glance
50 Multiple Choice Questions
Pass Mark of 80%
60 Minutes to Complete All Questions
Online Within The IFOL Academy
Start Anytime After Completing The Study Modules
Core Course Modules
Accounting Terminology and References
Accounts Payable Process and Procedures
Controls and Risk Awareness
Reporting and Tax
Working with Audit
Vendor Onboarding and Maintenance
Process Analysis
Accounts Payable Accounting
Fraud Prevention
Download the course guide below for full details of the programme and course curriculum.
How to enroll in CAPS
It's quick and simple
When to enrol is entirely your choice, there are no set intake dates as our Virtual Academy allows you the flexibility to start and stop study whenever is convenient for you.
Need support enrolling?
Book your 1-2-1 enrolment appointment here
Payment Options
Enrolment fees can be paid via credit/debit card or if your employer is funding your studies you may request an invoice during the enrolment process.
Single Payment
$895.00 USD
Monthly Payment Plan
Pay just $149.50 today 

Then 5 monthly payments of $149.99
Enroll now
Following payment, the course will become immediately available to you within your student dashboard.
Your CAPS certification makes you an expert in these in-demand areas
Explore more levels of the CAPP program