Become a Certified Accounts Payable Professional (CAPP®)
Join over 15,000 Accounts Payable professionals in Canada who work for companies including Air Canada, Scotiabank, Bell Canada and Husky Energy
CAPP is The Global Marker of Excellence in Accounts Payable
CAPP is a program which educates learners on the overall function and responsibility of the Accounts Payable department. It prepares learners for performing the role of an Accounts Payable professional from entry, up to and including management level.
Those who complete the CAPP Certification will gain an advanced understanding of Accounts Payable processes and how Accounts Payable functions can become more risk aware and improve their processes.
 

 3 simple steps 
To Earn the CAPP, CAPS or CAPM credential
Step 2: Exam Prep and Practice
Use the study material, practice questions, live and recorded classes to prepare for the final exam.
Step 3: The Exam
When you've completed the course you can take the relevant exam at your convenience, online within the IFOL Academy.
3 Levels of Certification
Explore The Accounts Payable Practitioner Certification Program
 Key Facts

 
About CAPP Certification
Enrol Today
Open enrolment means start when your ready
Community
Over 11,000 Professionals in Canada
100%
Online and Self Paced Learning
Flexible Payments
Start from just $189.50 CDN (6 monthly payments)
Stand out to top employers
These employers are enrolling their staff
The Accounts Payable Practitioner certification program gives you practical skills which all employers need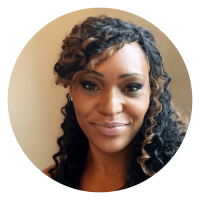 The CAPP programme gives me targeted training in AP and further enhances my understanding as an Accounts Payable Manager. I have also learned skills to better my team such as ensuring that internal controls are correctly in place.
Stacy Adelubi, Accounts Payable and Receivable Manager
CAPP certification makes you an expert in these in-demand areas
Quick links to useful information
Helpful information
Typically CAPP students job titles include
Accounts Payable/Receivable Clerk / Team Leader or Manager
Finance Operations Manager / Director
P2P Manager / Specialist / Consultant
Head of Shared Services
Please note this is not an exhaustive list and is a sample
Deep understanding of Accounts Payable processes and best practices
Ability to analyse and improve current processes
Advanced awareness of Fraud threats and risk to AP
Skills for onboarding and managing Suppliers / Vendors
An in-depth knowledge of Leadership and Management for Accounts Payable teams
The skills and knowledge to improve processes and create efficiencies
An understanding of how to use Key Performance Indicators in AP
Ability to create a high performance, motivated and engaged team
Knowledge of AP dashboards and reports
You can take the exam after completing all modules within the online course. The exam is situated within the IFOL online academy and can be taken at your convenience from any location.
To pass the exam you much achieve an 80% overall score. If for any reason you don't pass first time, you can try again at no additional cost.
Here's what our students and certified members say...
The CAPP programme gives me localised training in AP and further enhances my understanding as an AP Manager. I can also learn skills to better my team such as ensuring that internal controls are correctly in place.
Stacy Adelubi, Accounts Payable and Receivable Manager
It's always good to go back to basics sometimes, hence why I was keen to start on the Foundation course (CAPS) and work my way up to the Practitioner course (CAPP). Having a new team to manage can be difficult but with the knowledge that I am gaining, I will be the best manager for my team. I will also share this knowledge with my team so that we can grow together. The SWOT analysis is also very interesting – it is a good way of celebrating strengths and highlighting weakness to motivate a strive for success!
Louise Varley, Purchase Ledger Manager
Thank you IFOL for this amazing journey. The course is well-designed for a Global Standard for AP management. I am sure I have benefit a lot through this journey. Now, I am very proud to be recognized globally as CAPM. Thank you Institute of Financial Operations & Leadership (IFOL) for this great support.
Kuo-Jui Lee, Accounts Payable Officer
Become a CAPP
Enrolment is open now.
Take the next step towards earning your certification today.